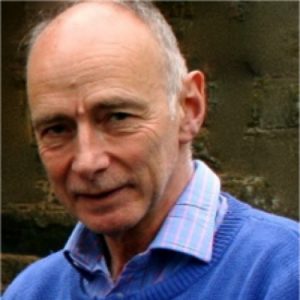 Datum:
zondag 12 juli 2020 (11:00 -12:30)

Several teachers have been approached to give a one-hour talk about the subject that inspired them the most. The subject of this talk: The fear of boredom.
Please register for this talk.
The zoom link is at the bottom of this page
The subject of this talk: The fear of boredom
Peter writes: "My talk on 'The fear of boredom' will concern a) the continuing power and magic of our tradition of Shamatha-Vipassyana and b) the usefulness of recalling the difference between hot boredom (hot, claustrophobic, irritable, restless) and cool boredom (spacious, inquisitive, less reactive). "
About Peter Conradi
Professor Peter Conradi is a freelance writer and Fellow of the Royal Society of Literature (FRSL). He has written a number of books including Going Buddhist: Panic and Emptiness, the Buddha, and me. In the late 1970s, Peter lived in the US as an Exchange Professor at the University of Colorado in Boulder. It was there he first encountered meditation. He returned to London in 1980 and began teaching at Kingston University. He describes reading Chögyam Trungpa's Cutting Through Spiritual Materialism as a life-changing experience and a direct transmission. Shortly after, to his delight, he discovered the fledgling London Shambhala Meditation Center nearby.
In 1990-92 Peter moved to Kraków in Poland, where he was Professor of English at the Jagiellonian University, and helped facilitate the pioneer Shambhala Training Levels there. In 1997, he took early retirement to write. [It also allows him to travel the world-leading and teaching Shambhala practice retreats.]

Last year he published "Family Business: a Memoir"
A summer with online talks
This talk is part of a series that takes place during the summer:
Zoom meeting
Time: July 12, 2020, 11:00 AM Amsterdam, Berlin, Rome, Stockholm, Vienna
Join Zoom Meeting
Zoom Meeting Link:
https://zoom.us/j/91942970567?pwd=eW5RbUg0ejUvSG5uam45OVJPTEJJQT09
Meeting ID: 919 4297 0567
Password: 241288
Heart gift
To give a heart gift to this teacher use this information:
International Bank Account Number (IBAN) = GB27 CPBK 0892 9965 0520 93
BIC (Bank Identification Code) number = CPBK GB22
Or use PayPal to donate:
https://paypal.me/pools/c/8qKfOTMxYv
Please mention heart-gift and Peter Conradi.