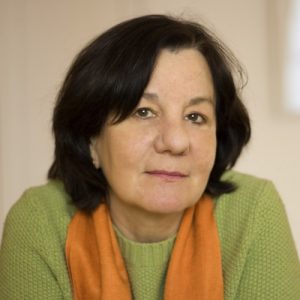 Datum:
zondag 23 augustus 2020 (11:00 -12:30)

Lerares :
Barbara Märtens
Several teachers have been approached to give a one-hour talk about the subject that inspired them the most. The subject of this talk: 'deluded mind-awakened mind'
Please register for this talk
The zoom link is at the bottom of this page.
The subject of this talk: 'deluded mind-awakened mind'
About Barbara Märtens
Barbara Märtens is trained in cultural pedagogy, Zen-arts, and contemplative psychology. She teaches Maitri Space Awareness practice and other contemplative approaches to art, work, and to life in general. Her special emphasis lies in training sense perception and creative expression in individual and group work. She is a Shambhala and Buddhist teacher with more than 20 years of practice. Today she is a member of faculty in Karuna and Upaya, an organization for contemplative psychology, health and art. She has two grown up children and lives in Hamburg, Germany.
A summer with online talks
This talk is part of a series that takes place during the summer:
Zoom meeting
Shambhala Amsterdam is inviting you to a scheduled Zoom meeting.
Zoom Link
Join Zoom Meeting
Meeting ID: 990 6407 9915
Password: 740673
Heart gift
To give a heart gift to this teacher use bank transfer
IBAN: Shambhala Amsterdam
NL43TRIO0212498037
BIC: TRIONL2U
Or use Paypal to donate:
Please mention heart gift and name of the teacher